140 Jets And 4,000 Personnel: IAF, 15 Other Air Forces Converge In Darwin As Australia Hosts Pitch Black 2018 - See Pics
Air Force pilots from 16 nations, including the
United States
and India, have converged in the northern Australian city of Darwin in one of Asia-Pacific's largest air force training exercises. Australia is hosting 4,000 personnel and 140 aircraft over the next three weeks as air forces from around the world take part in
Exercise Pitch Black
.
An
Indian Air Force
contingent landed at the Darwin Air Force Base in Australia on Tuesday to participate in the training exercise. The Indian contingent comprised of four
Su-30 MKI fighter jets
, one C-130 and one C-17 transporter aircraft, the IAF said in a statement. This is the first time that the IAF is taking part in the biennial 'Pitch Black' air combat exercise hosted by the Royal Australian Air Force (RAAF), slated to take place from July 27 to August 17.
According to a Reuters report, the training includes night flying and aerial refuelling and enables different nations a chance to learn from each other and improve their force integration using one of the largest training airspace areas in the world. The biennial Pitch Black exercise began in 1990 between
Australia
and
Singapore
, and features a range of realistic, simulated threats which can be found in a modern battle-space environment, the Royal Australian Air Force said in a statement.
Besides India and hosts Australia, air forces from the United States, Canada, France, Germany Indonesia, Japan, South Korea, Malaysia, Netherlands, Philippines, Singapore, Sweden, Thailand and New Zealand are taking part in the exercise.
1. Indian Air Force in Darwin, Australia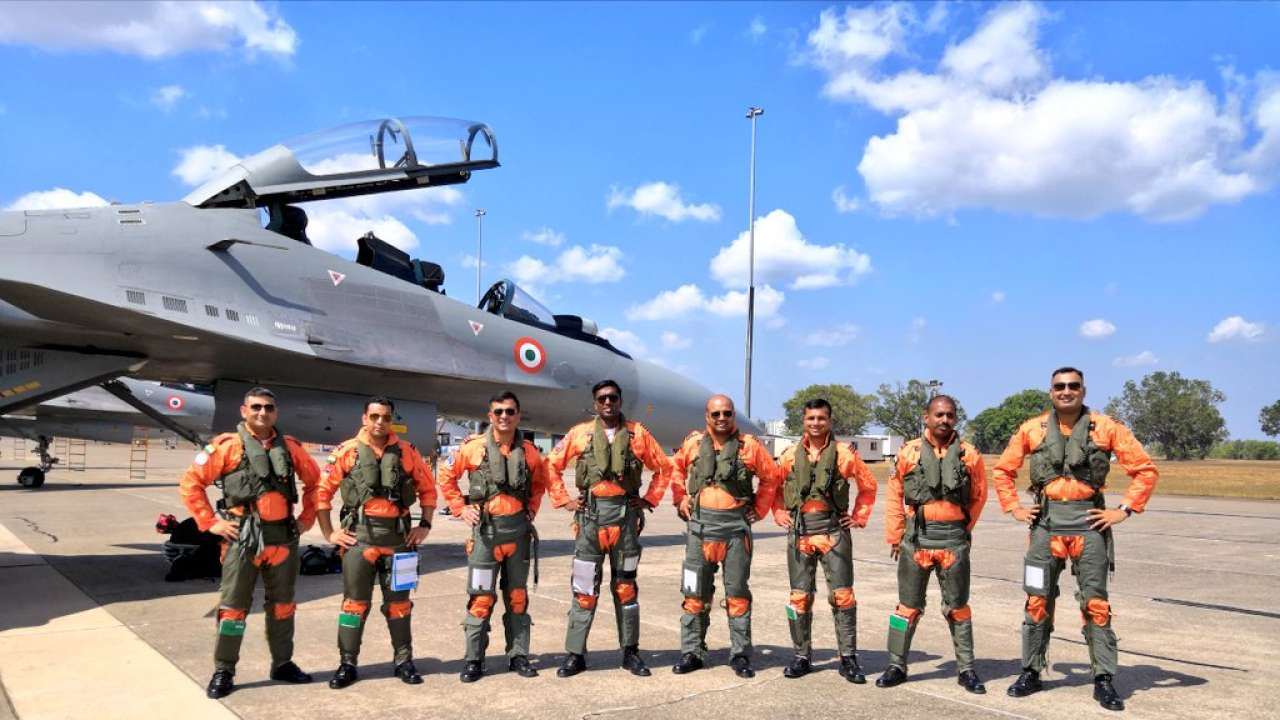 Indian Air Force, Air Superiority Fighters SU-30MKI landed at Darwin, Australia, on July 24. This is the first time the IAF is participating in the Pitch Black exercise with fighters and C-130 aircraft
2. IAF contingent and their mighty machines to roar in the skies over Australia's northern coastline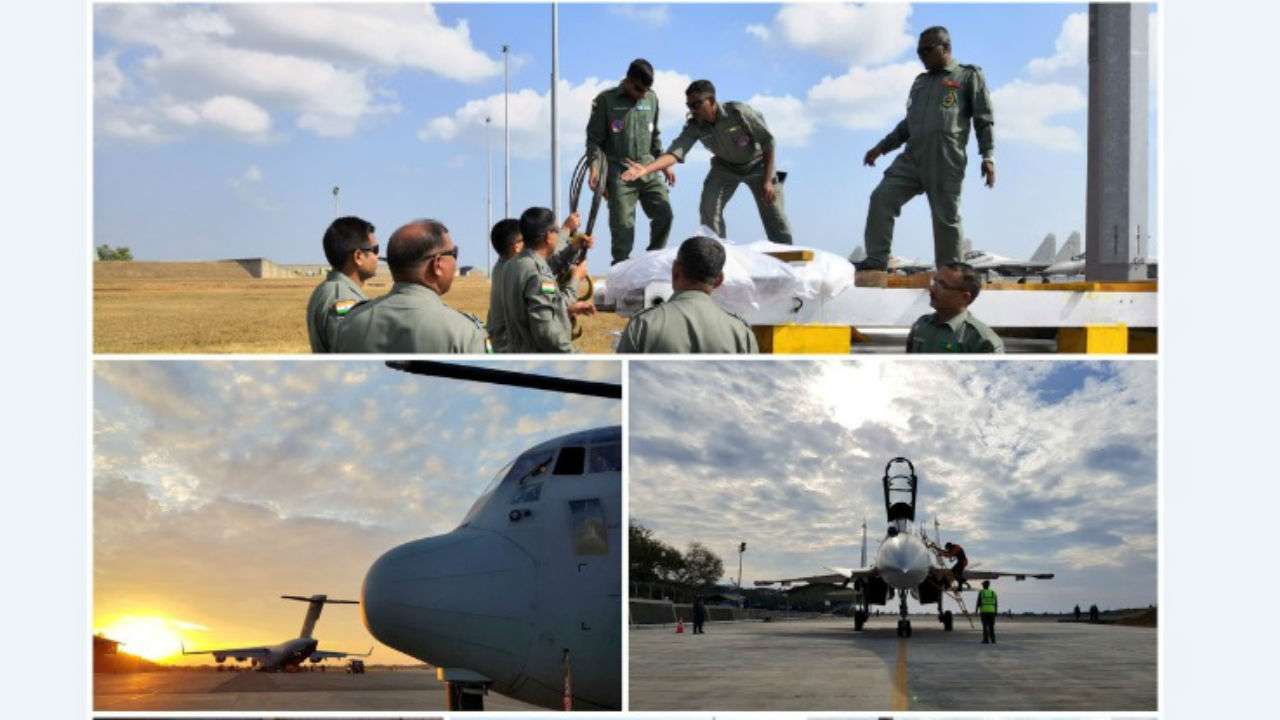 The Pitch Black IAF contingent and their mighty machines are ready to roar in the skies of the Southern Hemisphere for the first time. Four Su-30 MKI fighter jets, one C-130 and one C-17 transporter aircraft of the Indian Air Force are taking part in the exercise
3. Globe Master C-17 and Super Hercules C-130 prepared and ready to undertake Operations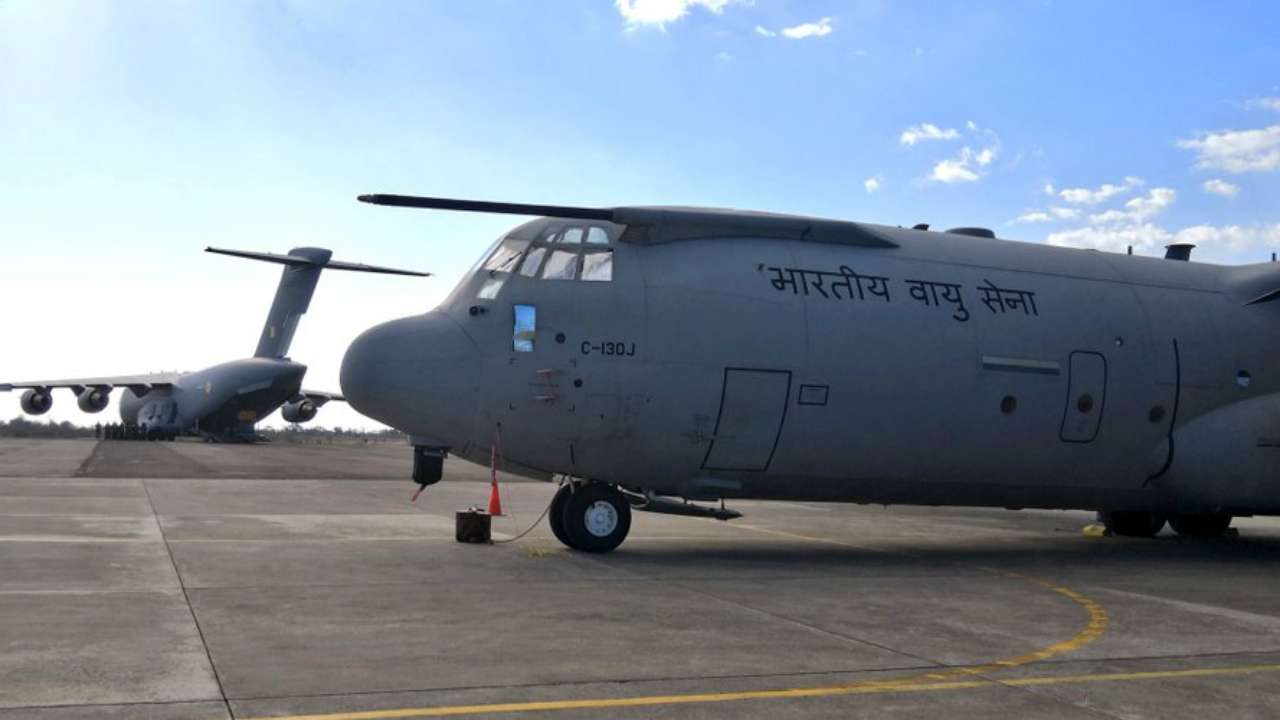 Indian Air Force's Globe Master C-17 and Super Hercules C-130 at Kupang, Indonesia before the last leg of ferry from Indonesia to Australia on 23 July, 2018. The biennial 'Pitch Black' air combat exercise is being hosted by the Royal Australian Air Force (RAAF) from July 27 to August 17
4. Indian Air Force C-17 Globe Master lands at RAAF base, Darwin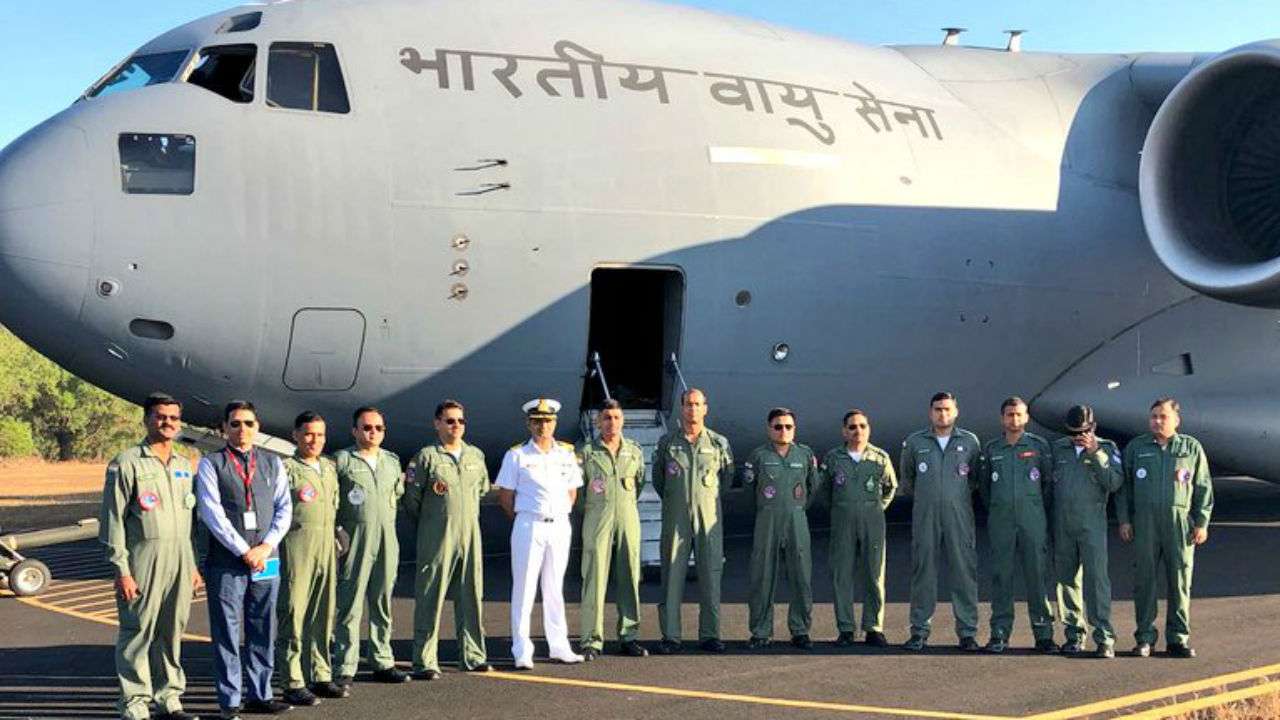 This is the maiden participation by IAF in the Pitch Black, one of Asia-Pacific's largest air force training exercises. Besides India, 15 other countries are participating in Pitch Black 2018
5. IAF's C-17 Globe Master at Darwin airbase in Australia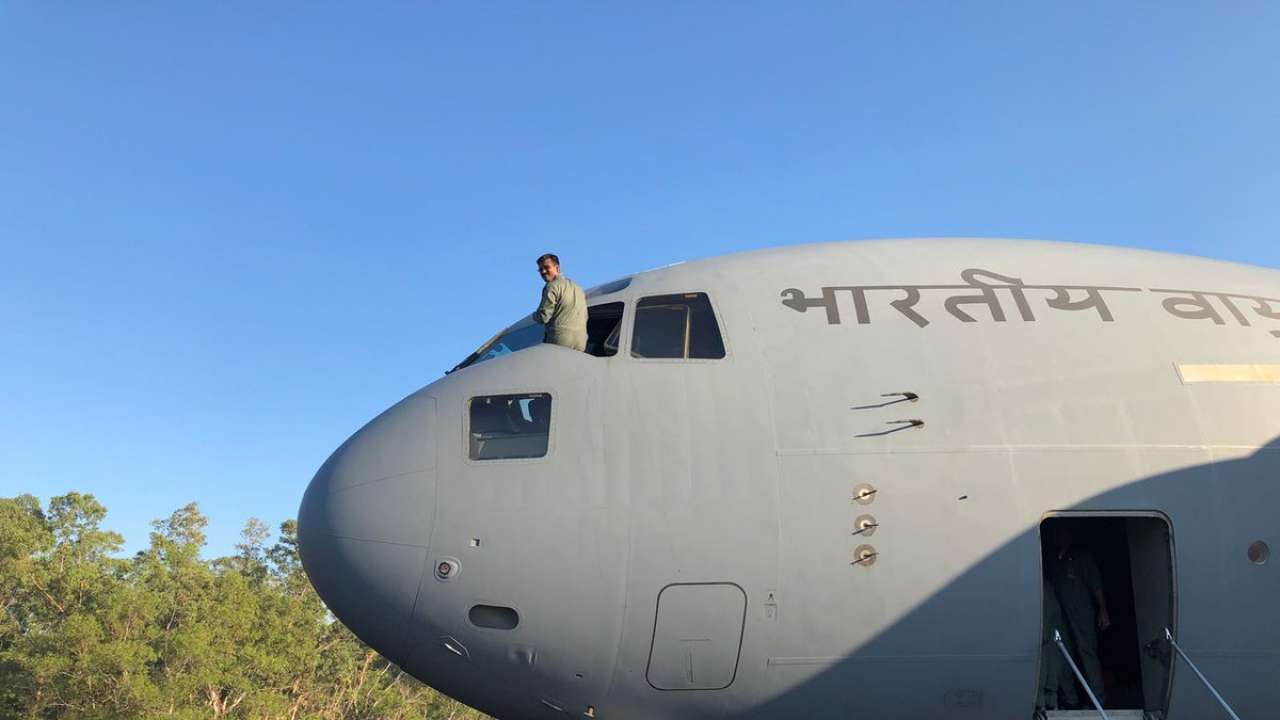 Australia is hosting 4,000 personnel and 140 aircraft over the next three weeks as air forces from around the world take part in Exercise Pitch Black. Six IAF aircraft, including 4 Sukhoi-30MKI fighter jets are taking part in one of the largest Air Force exercise in the Southern Hemisphere
6. IAF men and aircraft at AFS Kalaikunda before launch from India to Indonesia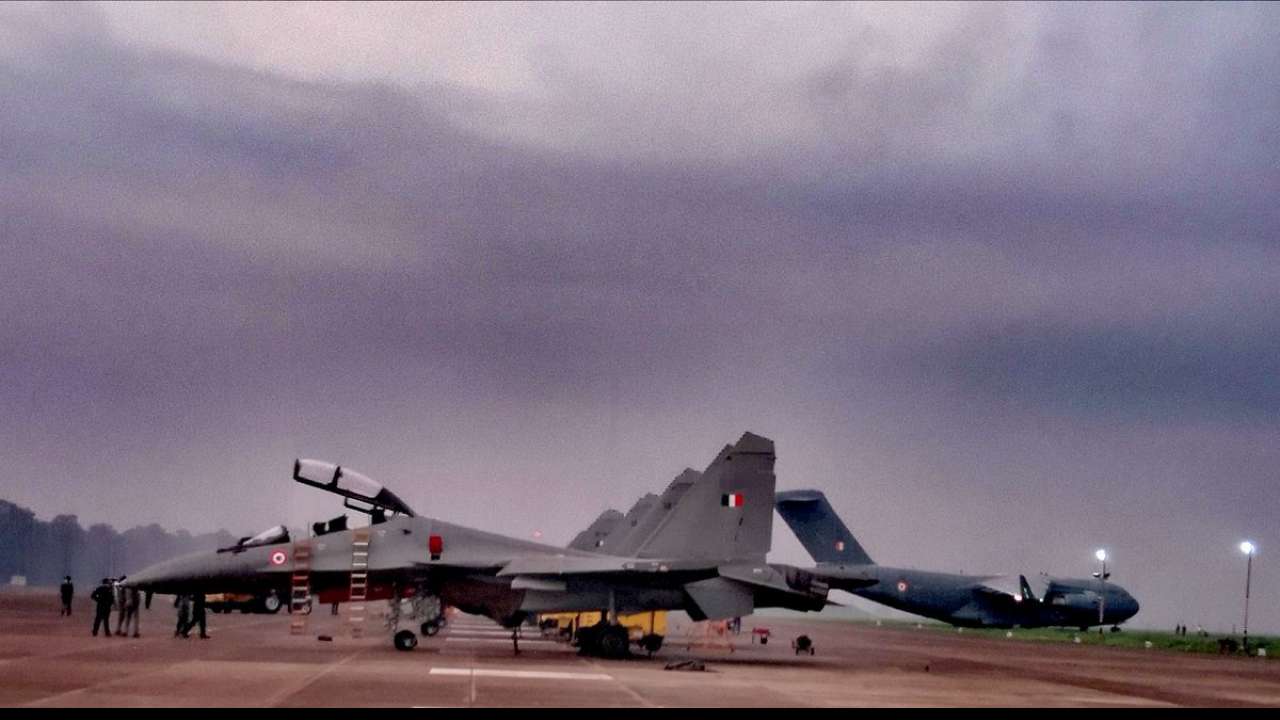 IAF's SU-30 and C-17 aircraft at AFS Kalaikunda before launch from India to Indonesia, 19 July, 2018. Indian Air Force contingent made a brief stoppage in Indonesia before flying in Australia
7. IAF contingent landed at Surabaya, Indonesia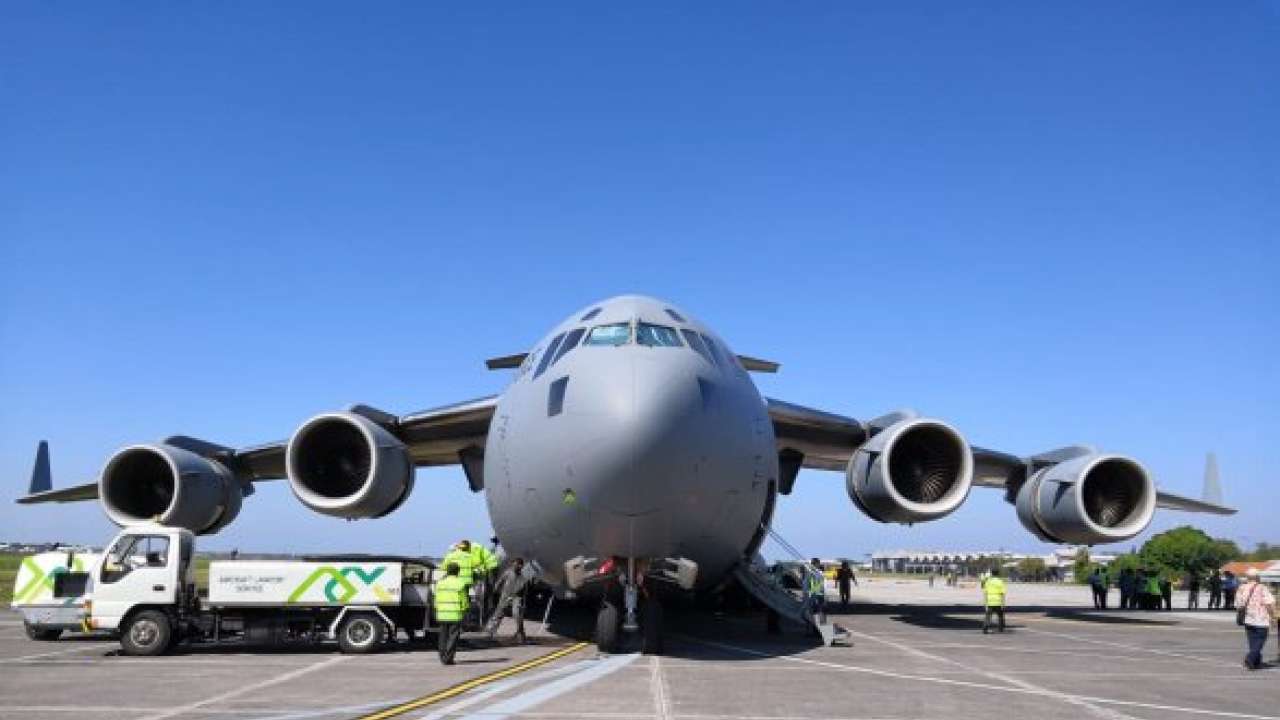 The IAF contingent landed at Surabaya, Indonesia on July 19. It was for the first time that IAF's SU-30 aircraft crossed south of equator and the Strategic Airlift C-17 aircraft landed at Indonesia
8. IAF's Su-30MKI fighter jets at Surabaya, Indonesia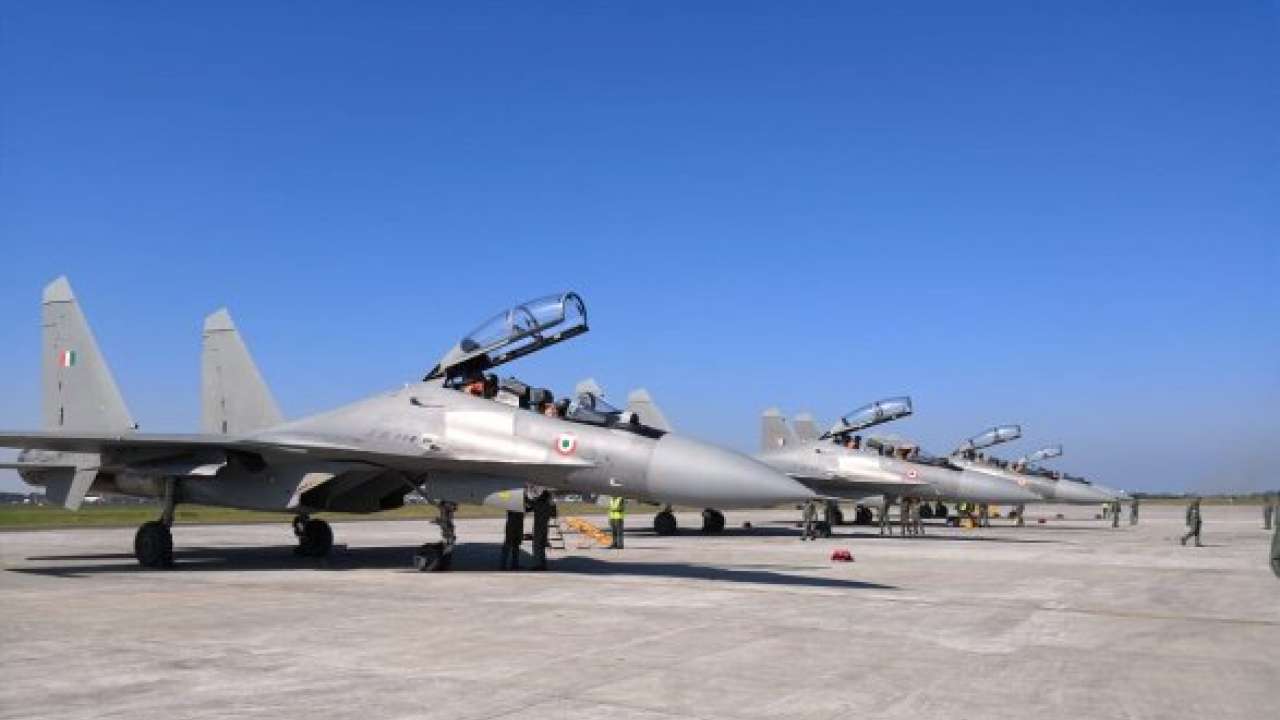 IAF's Su-30MKI fighter jets at Surabaya, Indonesia before flying to Australia to take part in Pitch Black 2018. The training includes night flying and aerial refuelling and enables different nations a chance to learn from each other and improve their force integration using one of the largest training airspace areas in the world
9. Pitch Black IAF contingent in Darwin, Australia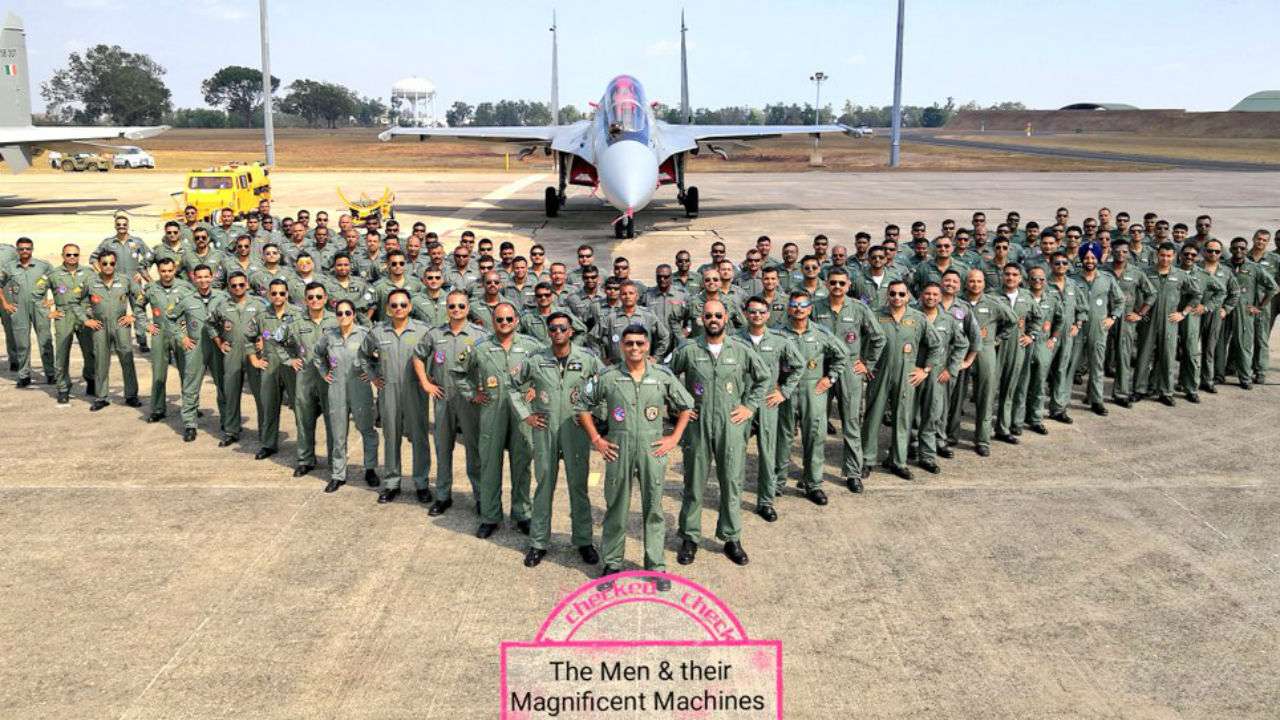 The Pitch Black IAF contingent and their mighty machines are ready to roar in the skies of the Southern Hemisphere for the first time. The Indian contingent comprises of four Su-30MKI fighter jets, one C-130 and one C-17 transporter aircraft (All Photos Credit: IAF)