Untold Heroism Story: How IAF Stayed Up On Eve of Air Force Day To Save Journalist's Life
An AN-32 aircraft of the Indian Air Force
IAF, Indian Army and their two topmost officers went way beyond the call of duty to ensure safe passage for an injured colleague in 1997.
Before another Indian Air Force Day passes, I should tell the story of a most unusual favour and act of kindness this wonderful institution did for us and some of my colleagues.
There were lives of two very young women on the line that day. Thanks to the IAF — with some extraordinary help from the Army as well — we were able to save one. We were all too late with the other. Fate gave her, and us, no chance.
This came back to me while looking at The Indian Express, which carried the annual tribute to Priya Chandrashekhar, the young editing desk hand we lost that day in 1997. She was in a Maruti van that rolled down the steep mountain road near Patni Top, the highest point on the highway between Jammu and Kashmir.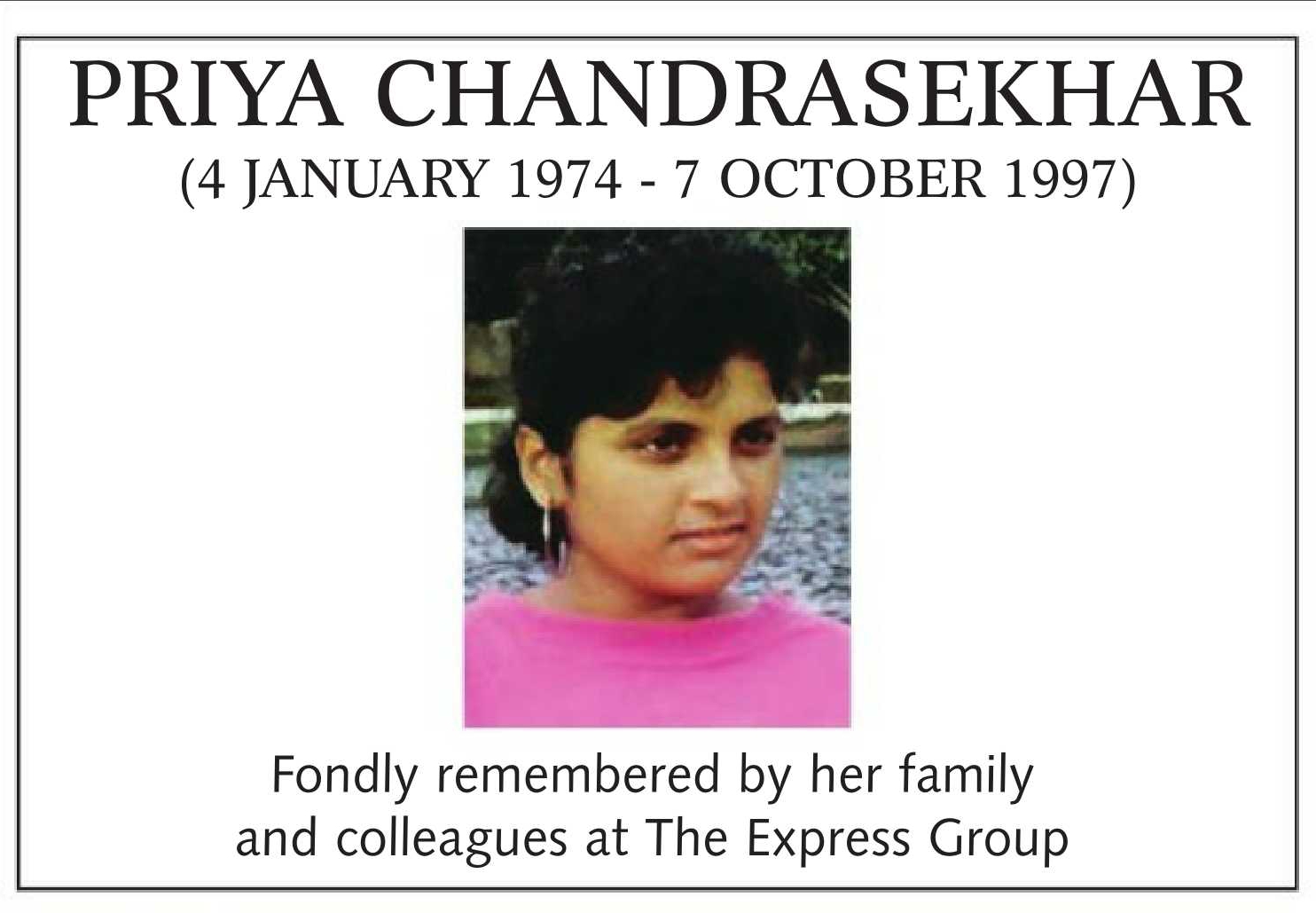 Screen shot of the tribute by The Indian Express
We, at The Indian Express, had just set up the Jammu and Kashmir edition of our paper. We thought it was a fitting tribute on the 50th anniversary of Independence. The edition was being produced by the Delhi-based editorial staff that took turns for the onerous Jammu duty. Priya was among those three that week.
That very early morning, the three decided to take the Maruti van kept for the team's use to go watch the sunrise from Patni Top. The man at the wheel lost control on the way back.
The van rolled down, and some villagers who luckily saw it, rushed to help. Priya, unfortunately, didn't survive. But the other two did. One, the only male among the three, had a fractured limb. The other young woman looked in much worse shape.
The villagers had the compassion and good sense to rush them all to the military hospital at the Northern Command headquarters at Udhampur. Priya was declared dead, the treatment of fractured limb was started, and the other woman was diagnosed with a fractured spine — in a very crucial place, where negligence or delay could be crippling or life-threatening.
When the military hospital reached us, we were told they didn't have the wherewithal to deal with spinal injury and she had to be evacuated.
She was in too precarious a position to be evacuated by road or rail, Udhampur didn't have a civil airfield. All it had was a tiny defence air-strip for emergencies and VIP use, and it didn't operate at night. By this time, it was getting dark.
Distraught is a mild word to describe our state of mind. Everybody said just one thing, that the ADR (I am only using initials so as not to take away the anonymity of the young woman with spinal injury) must live. We can't lose a second life.
We reached the IAF headquarters at operational levels but were told any intervention was impossible at this stage. The IAF needed very high-level ministerial clearance to evacuate civilians, Udhampur didn't have adequate night-facilities and in any case, the IAF had no aircraft, personnel or time to spare. The next morning was Air Force Day, and everybody was preparing for parades and flypasts.
At this point, we decided to pull rank in desperation. I called the then IAF chief, Air Chief Marshal S.K. Sareen, directly and asked how could the IAF not save a life that we couldn't afford to lose. He asked for a little time.
He called back within ten minutes. He said, and I hope he forgives me for breaking this confidence after two decades, he will get an AN-32 to fly from Chandigarh on a "night-flying training sortie", arrange for Udhampur to receive it at night and take off for Delhi. We could take her to the hospital then.
The IAF plane reached Udhampur within an hour-and-a-half. But there was another heartbreak. Its pilots sent word that since the patient had serious spinal injury, they couldn't bring her on board unless, as per rules, there were at least two trained para-medical personnel accompanying her. They were not going to break that rule and, in any case, there was risk to her life.
The IAF had no medical personnel at Udhampur, but the Army had plenty. Except, you again needed someone really high up to bend some rules. The Northern Army Commander then was Gen. S. Padmanabhan (who later became chief of army staff). His phone was rung and, thinking on our panicked feet, we threw the heaviest possible mercy plea at him, even reminding him that his own daughter, at just the same age, had worked with us as a trainee at the place of my previous employment at India Today, and how he (Director General, Military Intelligence then), used to be concerned for her safety.
Frankly, it didn't need that much persuasion. He figured out a solution. He said he will send two para-medics, sort of informally to Delhi, so we should organise for somebody to find them some blankets and a place to sleep at Palam.
Sure enough, a little after midnight, the AN-32 arrived in the "technical" area of Palam. We cried as we received a coffin, but the survivor was rushed to Apollo Hospital in its ambulance. Its chief orthopaedic surgeon had already been summoned from home.
The surgeon was brilliant, and our patient strong. She was fine soon enough and was the most spirited dancer at young people's parties.
All of us owe that one life to the IAF and the Army and the two topmost officers who thought nothing of innovating, if not breaking the rules, going way beyond the call of duty. As we drove out of the airbase, we could see preparations being made for the morning's celebrations and parade.
Priya was among the three young colleagues we lost on the job during my long innings at the Express. The other two were reporters: Sanjiv Sinha, who was in the small aircraft with Madhavrao Scindia on 1 October 2001, and Vijay Pratap Singh, who was caught in a bomb thrown at BSP minister Nand Gopal Gupta in Allahabad on 22 July 2010. The paper instituted internal scholarships and awards in their names to commemorate their memory.
There is no greater wrench than the loss of a colleague on the job, and that too such young ones. Our loss could have easily been four instead of three, but for the pilots, crew and the chief of the IAF and the Northern Army Commander on that longest night for us, before the Air Force Day.
Our lifelong gratitude as also that of the family of our young colleague are owed to Air Chief Marshal Sareen and General Padmanabhan and their teams.