Check Stunning Details of Apache Guardian Attack Helicopters
The first Apache Guardian helicopter was formally handed over to the Indian Air Force (IAF) at a Boeing production facility in the US state of Arizona, in the presence of Air Marshal AS Butola, an IAF statement said on Saturday. The addition of the attack helicopter is a significant step towards modernisation of the IAF`s helicopter fleet. This helicopter has the capability to carry out precision attacks at stand-off ranges and operate in hostile airspace with threats from the ground, the statement said.
An Advanced Multi-Role Helicopter
The AH-64 Apache is the world's most advanced multi-role combat helicopter and is used by the U.S. Army and a growing number of international defence forces. Boeing has delivered more than 2,100 Apaches to customers around the world since the aircraft entered production. The U.S. Army Apache fleet has accumulated (as of Jan 2015) more than 3.9 million flight hours since the first AH-64A was delivered to the U.S. Army in 1984.
Optimising readiness of the Apache fleet around the globe is one of Boeing's many missions. From performance-based logistics contracting and integrated fleet support to vertical lift maintenance, modifications and repairs, Boeing provides a broad spectrum of innovative products and services which directly support and enhance capabilities while reducing total cost of ownership. These award-winning services range from transactional spares to complete life cycle support solutions that are uniquely tailored to the requirements of each AH-64 customer.
(Text Boeing)
Boeing's AH-64D Apache and the AH-64D Apache Longbow have numerous enhancements, including:
Apache Can Transmit And Receive The Battlefield Picture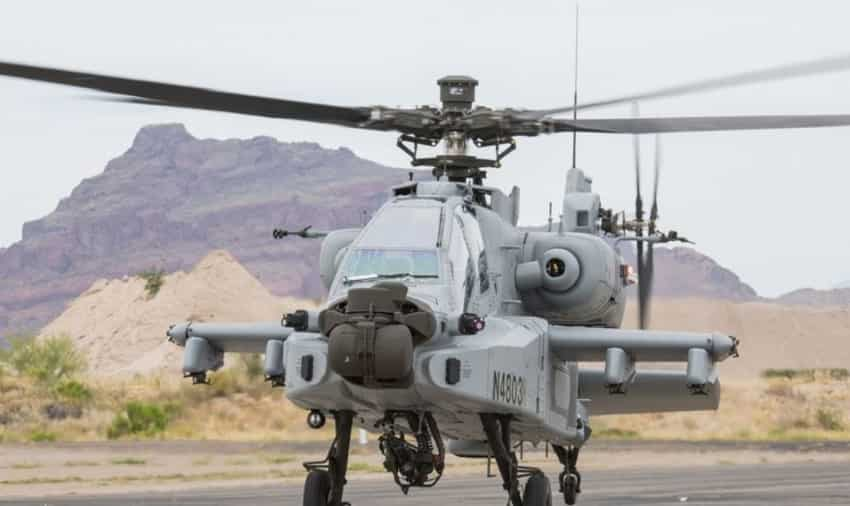 The AH-64E (I) also has the ability to transmit and receive the battlefield picture, to and from the weapon systems through data networking making it a lethal acquisition.
Apache To Provide Edge In Any Future Joint Operations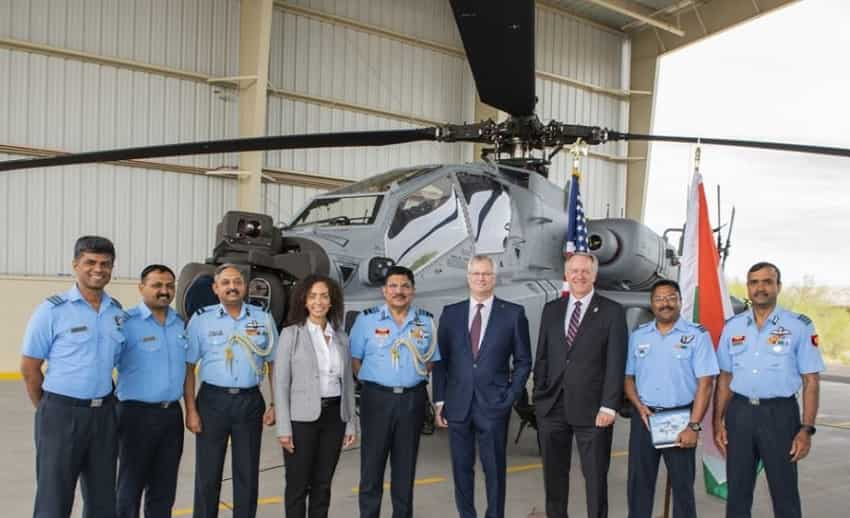 These helicopters will provide a significant edge in any future joint operations in support of land forces, according to the statement. Notably, the IAF had signed a contract with the US government and M/s Boeing Ltd in September 2015 for 22 Apache choppers.
Apache Will Be Shipped To India By July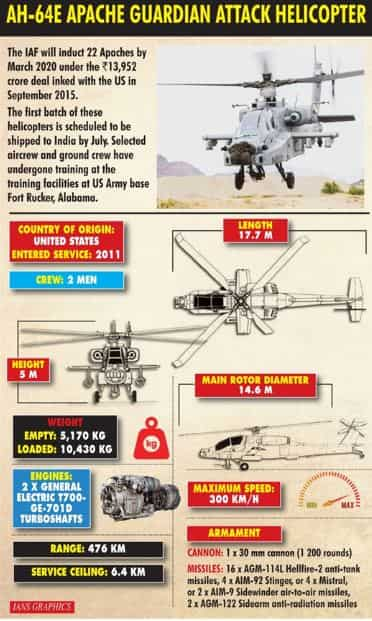 Training At The Facilities At Us Army Base
The selected air and ground crew have undergone training at the facilities at US Army base Fort Rucker, Alabama, and they will lead the operationalisation of the Apache fleet in the IAF.
(With reporting by ZeeBiz and Boeing)