Does Hindustan Aeronautics Limited's Past Performance Indicate A Stronger Future?

Measuring Hindustan Aeronautics Limited's track record of past performance is an insightful exercise for investors. It enables us to reflect on whether the company has met or exceed expectations, which is a powerful signal for future performance. Below, I will assess HAL's recent performance announced on 31 March 2019 and compare these figures to its historical trend and industry movements.
Could HAL Beat The Long-Term Trend And Outperform Its Industry?
HAL's trailing twelve-month earnings (from 31 March 2019) of ₹ 23b has increased by 9.2% compared to the previous year.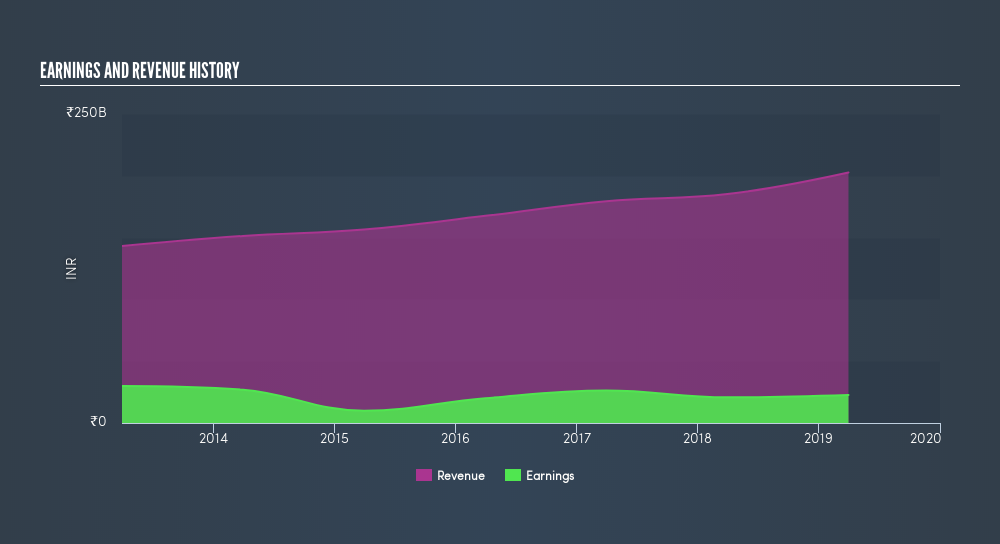 Furthermore, this one-year growth rate has exceeded its 5-year annual growth average of 2.3%, indicating the rate at which HAL is growing has accelerated. What's enabled this growth? Let's see if it is only due to an industry uplift, or if Hindustan Aeronautics has seen some company-specific growth.
In terms of returns from investment, Hindustan Aeronautics has invested its equity funds well leading to a 21% return on equity (ROE), above the sensible minimum of 20%. However, its return on assets (ROA) of 4.8% is below the IN Aerospace & Defence industry of 5.8%, indicating Hindustan Aeronautics's are utilised less efficiently. Though, its return on capital (ROC), which also accounts for Hindustan Aeronautics's debt level, has increased over the past 3 years from 5.9% to 13%.
Though Hindustan Aeronautics's past data is helpful, it is only one aspect of my investment thesis. While Hindustan Aeronautics has a good historical track record with positive growth and profitability, there's no certainty that this will extrapolate into the future. You should continue to research Hindustan Aeronautics to get a more holistic view of the stock by looking at: