FACT CHECK: Photos J&K Police Tweeted Claiming Normalcy Are Not From Jammu?
Official Twitter handle of Jammu and Kashmir (J&K) Police tweeted three photos on August 10, 2019. J&K Police tweeted the photos saying life in Jammu division is returning to normalcy. Many Twitter users are claiming that these photos are not from Jammu
The official Twitter handle of
Jammu and Kashmir
(J&K) Police tweeted three photos on August 10, 2019 with a caption saying life is returning to normalcy in Jammu division of J&K in the wake of Narendra Modi-led NDA government's move of abrogating
Article 370
in J&K.
Many Twitter users responded to the tweet above saying J&K Police is trying to paint a false picture of 'normalcy' in the region and pointed out to an SUV seen in the photo that is registered in Bihar.
Some users also pointed out that people seen in the photos are using phones, asking how they can use phones if there is a total
communication shutdown
in J&K.
Times Fact Check investigated the three photos to see if the photos are indeed of some other place as claimed by many Twitter users or Jammu itself, as claimed by J&K Police.
The photos J&K Police tweeted are indeed from Jammu.
VERIFICATION AND METHODOLOGY
Times Fact Check downloaded all three photos and inspected them. Here's all that we found.

Number plates of two vehicles can clearly be seen in the third photo J&K Police tweeted. The SUV is indeed registered in Bihar whereas the bike has a J&K number plate.
However, it would be wrong to make any conclusion based on this because there are no restrictions on driving private vehicles registered in one part of India in another as long as necessary taxes are paid. That is, a car registered in Bihar could be in Jammu and a bike registered in J&K could be in Bihar.
Using InVid Google Chrome extension's magnifier tool, we magnified the name board in the first photo J&K Police tweeted.
On the board the following could be seen - Hindi alphabet 'क', 'NDIA' in English and 'Reasi' written in both Hindi and English. Judging from the design, it's the name board of a State Bank of India branch.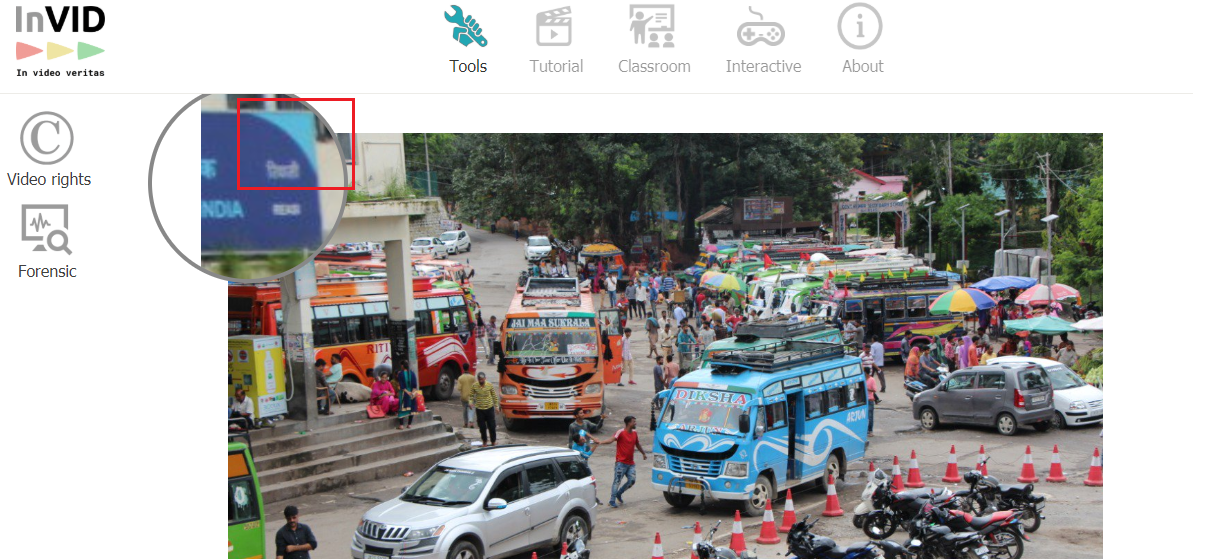 We then searched for Reasi in Google and found an official website maintained by the government of J&K - reasi.nic.in. On this website, under 'Directory' tab, we navigated to
'Banks'
and found that the State Bank of India branch in Reasi is located in Reasi bus stand. It is clear from the photo J&K Police tweeted that the location is a bus stand.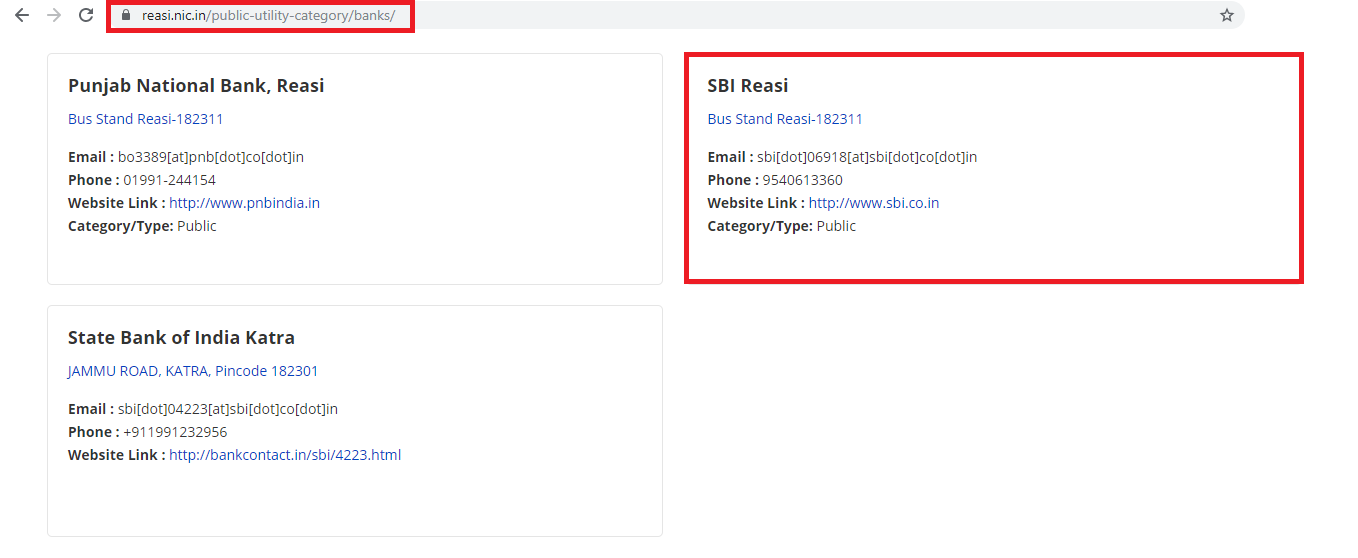 3) Government Higher Secondary School, Reasi
Using InVid magnifier, we saw there is a Government Higher Secondary School near the bus stand. Using the same government website reasi.nic.in, we navigated to 'Schools' under the 'Directory' tab and found that the Government Boys Higher Secondary School is near the Reasi bus stand.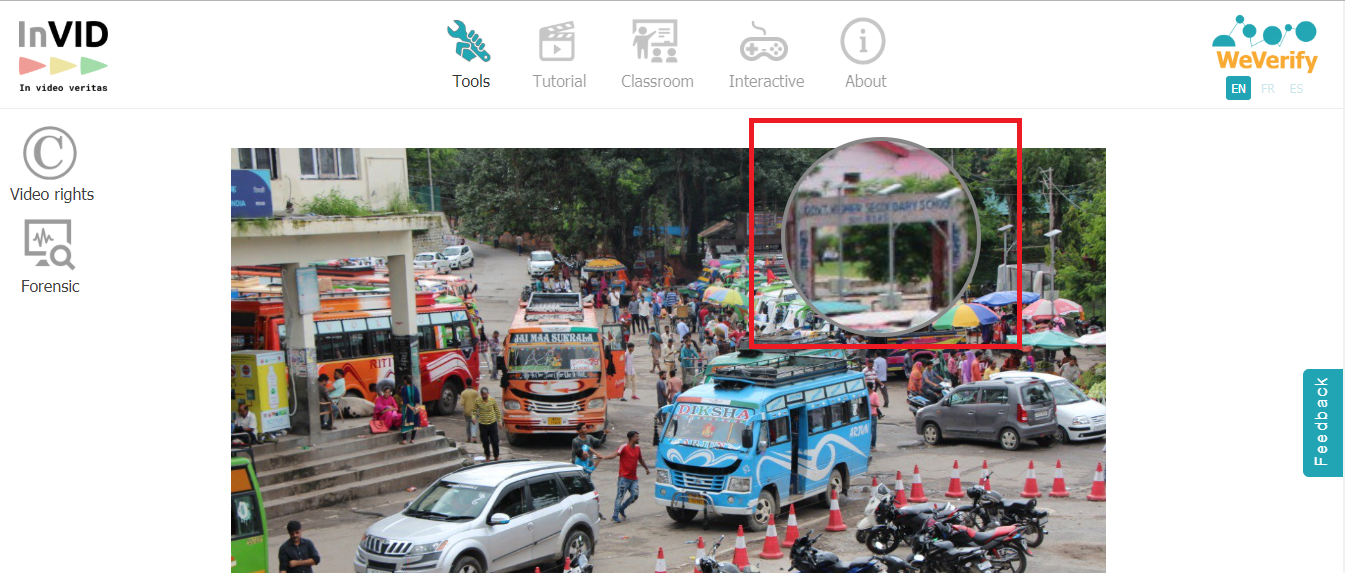 Twitter users pointed out that a few people seen in the photos are using their phone and wondered how, if there's a total communication shut down in J&K, are people using their phones. Here are the three people using their phones.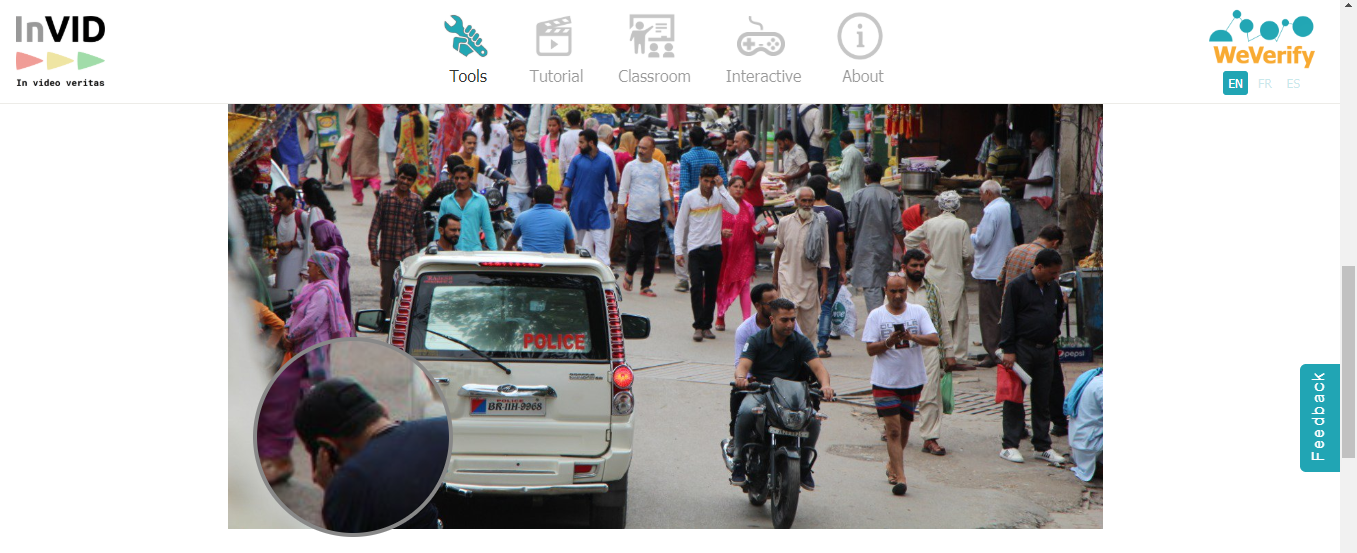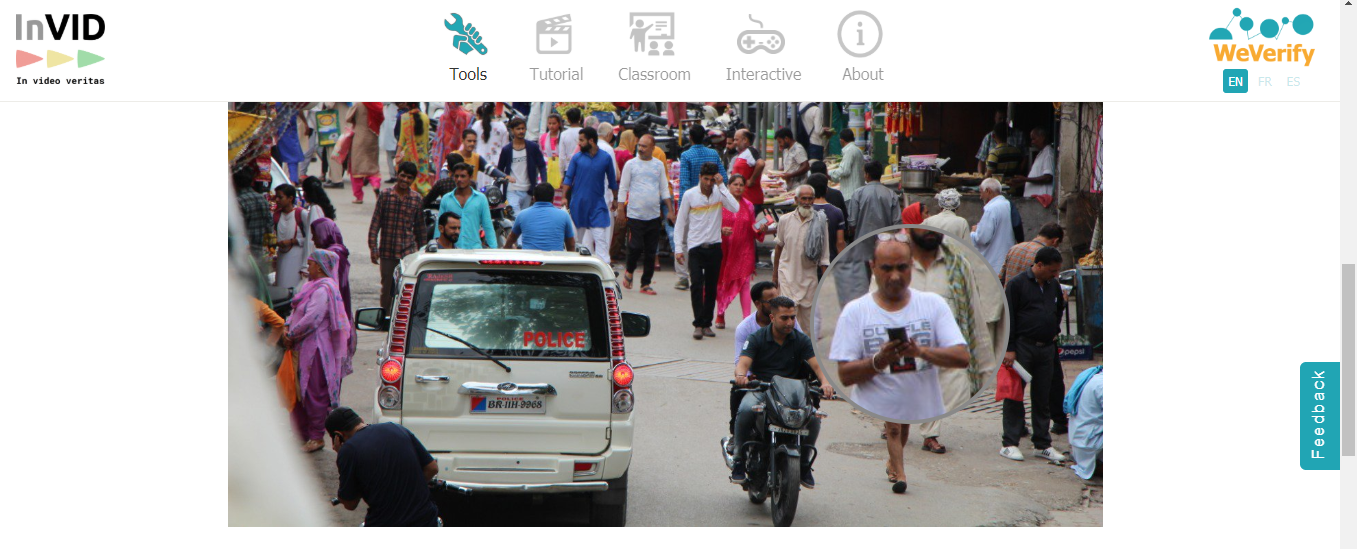 Journalist Pooja Shali quote-tweeted J&K Police's tweet claiming normalcy in Jammu. In the tweet, she said, "This pic is from Reasi district, Jammu division. Markets were open and phones were working. I drove through the district. This is a correct photograph."
We also found Shali's
report
on India Today that said exactly this.

Times Fact Check has found that the photos tweeted by the official handle of J&K Police claiming life returning to normalcy are indeed from Jammu.