FWICE Sends Anup Jalota And Talat Aziz Notice To Cancel Their Show With Pakistani Artists
In a recent incident, even actor-singer Diljit Dosanjh received a notice from Federation of Western India Cine Employees (FWICE) to cancel a show which was organised by a Pakistani
The Federation of Western India Cine Employees (FWICE) has made it loud and clear at more than one occasions that Indian artists who collaborate with Pakistani artists could be tagged anti-National, and taking the current tense situation between India and Pakistan in consideration, they often ask the Indian artists to cancel the show.
Diljit Dosanjh was recently asked to cancel his show since it was organized by a Pakistani. The singer thus ended up postponing his show. In their latest notice, FWICE has also asked Anup Jalota and Talat Aziz to cancel their respective shows since they also collaborate with a Pakistani artist.
In the letter, Anup Jalota was asked to cancel his live concert with Niramala Naghani, which was going to take place in London on October 26, 2019. The notice came with a warning, that is Jalota went ahead with the live concert, no Indian artist from across the world would work with him again.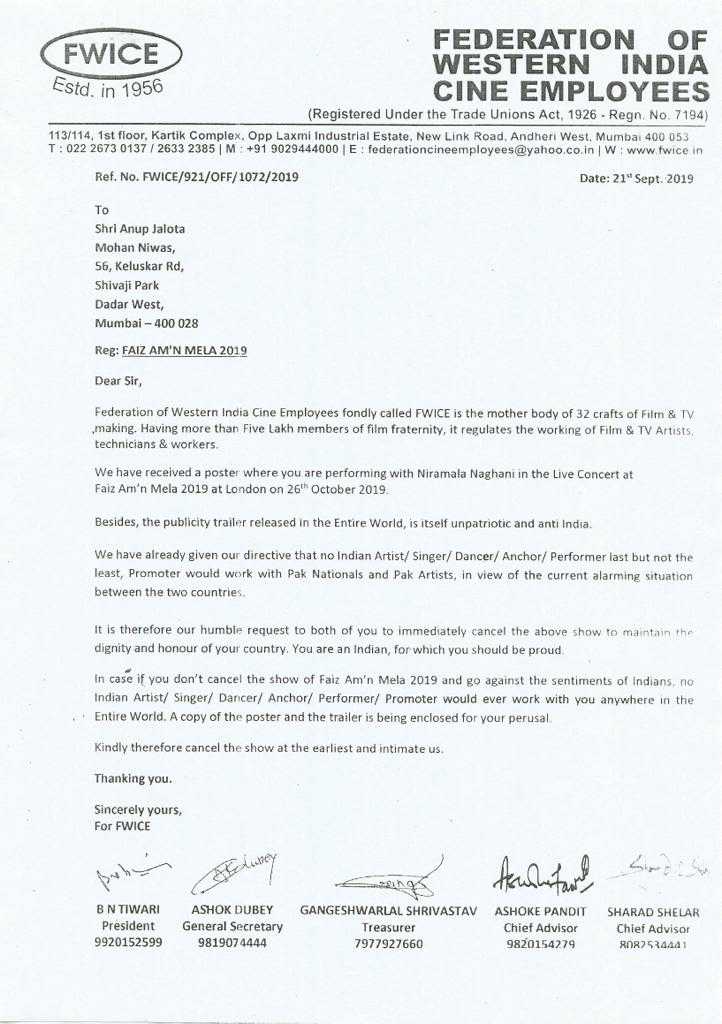 A similar notice went to Talat Aziz for collaborating with Pakistani artist Tari Khan for a live concert with Amrita Chatterjee in London on October 12 and 13.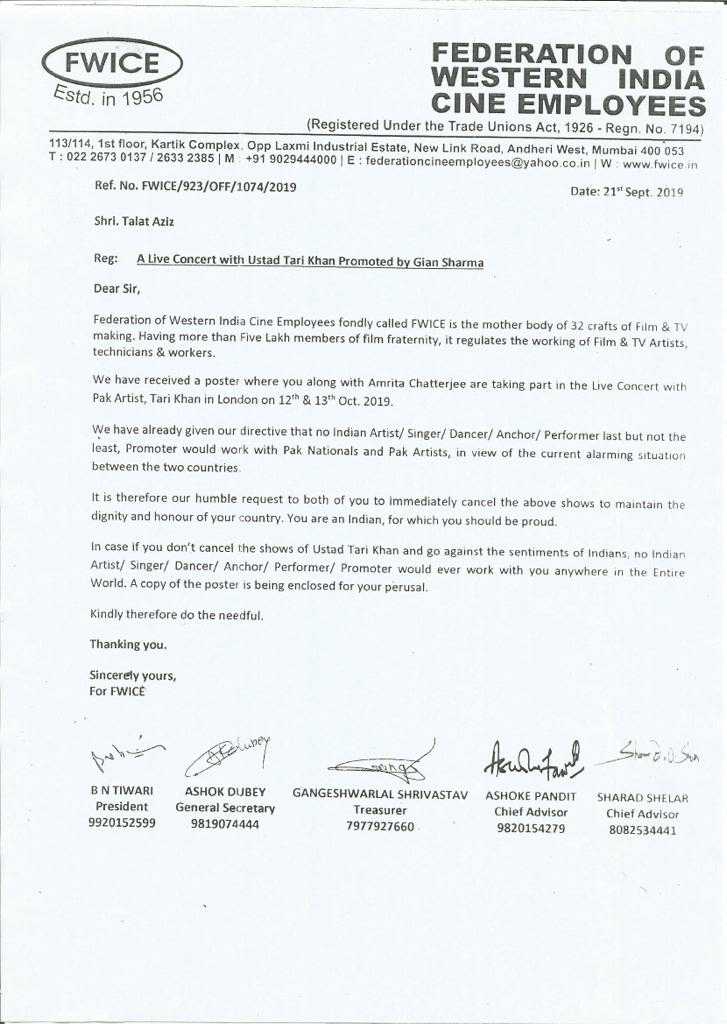 Another Indian, Yogesh Sharma, received a notice for promoting a concert of Rahat Fateh Ali Khan in Sydney on September 28.
FWICE previously banned Mika Singh from working with Indian artists. The singer apologised for performing at a Pakistani wedding, after which his ban was lifted off.