China Is Using Hi-Tech Balloons To Spy On India From Tibet
China has deployed balloon-borne radars across the Indian frontier in Tibet. China began to show interest in Aerostats in the 1990s, but it was only in 2010-11 that it received three large-sized tethered Aerostat systems from a Russian company
by Col. Vinayak Bhat (Retd)
New Delhi: China has deployed balloon-borne radars across the Indian frontier in Tibet, posing a new surveillance threat to New Delhi, exclusive satellite imagery accessed by ThePrint shows.
Balloon-borne radars are tethered platforms, and an innovation of a centuries-old technology.
Also known as Tethered Aerostat Radar System or TARS, these platforms have radars and other meteorological instruments placed on balloons to raise the line of sight of the radars to gain additional range advantages.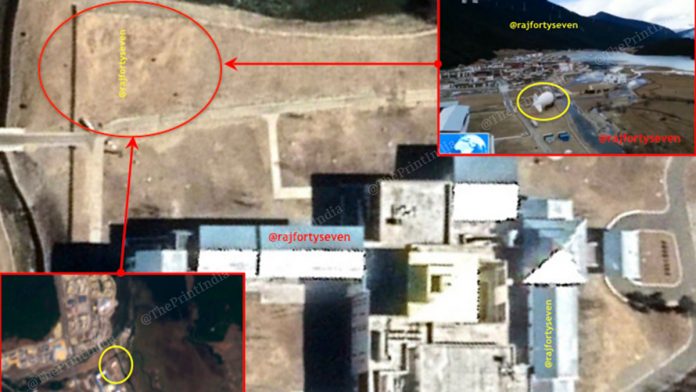 The first known military formation to employ balloons in combat was the French Aerostatic Corps, which used them to detect the movement of Austrian troops during the Battle of Fleurus in 1794.
The US formed the Union Army Balloon Corps during the American Civil War in 1861, while the British established their first Balloon Command in 1938, deploying it against German aircraft when the Second World War broke out a year later.
TARS was first developed by the US in the 1980s for ground surveillance to curb illegal drug trafficking.
China'S Development of Aerostats
China's first use of balloons to this end came with the Kongming Lanterns, better known as Chinese Lanterns, which are made of paper.
They were used for military signalling in ancient times as well as to transmit secret messages and spy. During night attacks, they helped light cities and forts.
Modern-day China began to show interest in Aerostats in the 1990s, but it was only in 2010-11 that it received three large-sized tethered Aerostat systems from the Russian company Augur-RosAero Systems. These 'Puma' Aerostats are primarily designed to carry an early warning radar station and can be raised to a height of 5,000 metres.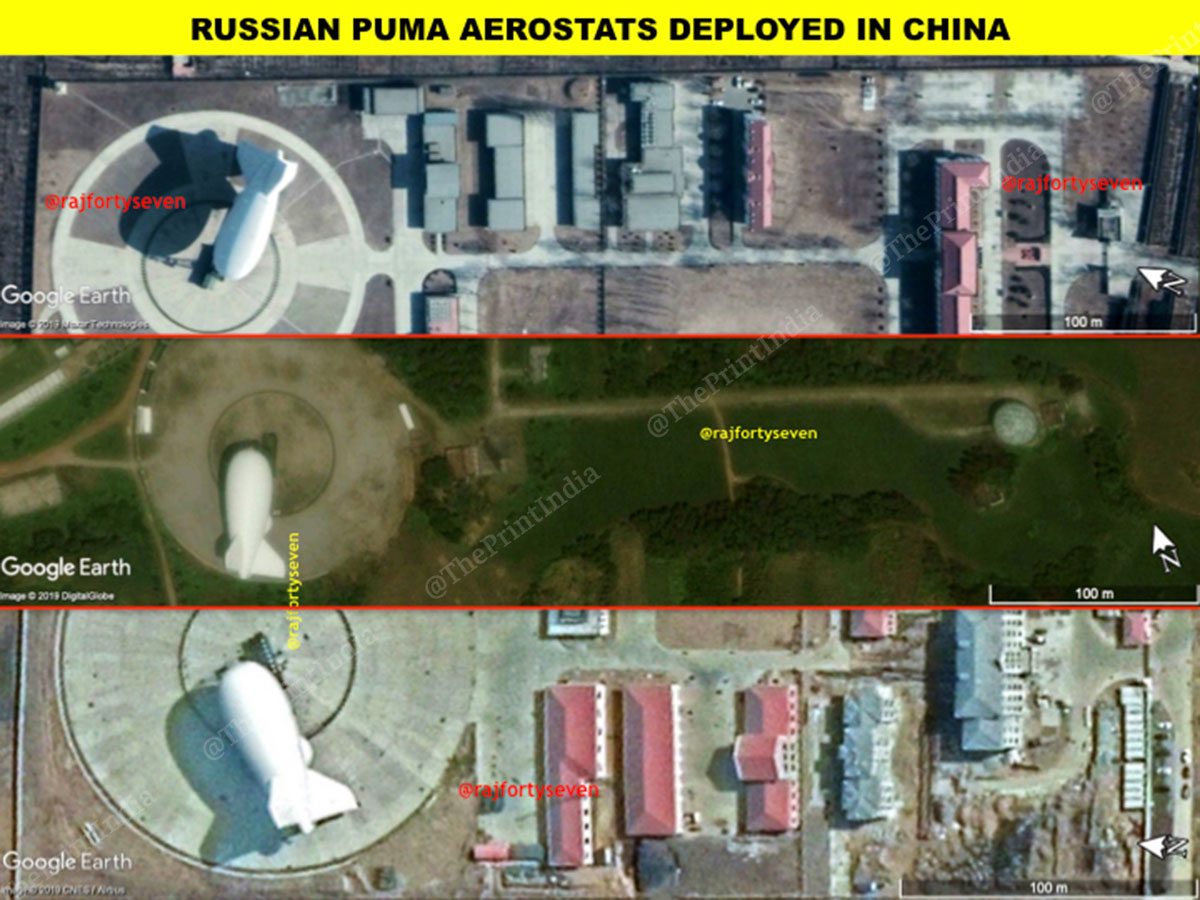 Satellite images have shown the Pumas deployed at three locations, and even flying at one site at a height of 5 km above ground level.
Meanwhile, Chinese efforts at indigenisation have also been noticed, including at Zhanghe Lake, Jingmen. The Datian Airship Construction Ltd, Baoshan, is a major player in researching a series of Aerostats and airships.
An Aerostat named BNST-KT-02, measuring 100 m in length and 30 m in diameter, is said to be deployed at Alxa, Qinghai. It weighs 13 tonnes and can carry payloads of up to two tonnes to a height of 7,000 m.
The Alxa Aerostat has not yet been observed on satellite imagery. A smaller 25-m Aerostat has been identified at this location, which resembles 'Zhiyuan No 1' CA-25R, another indigenous tethered balloon.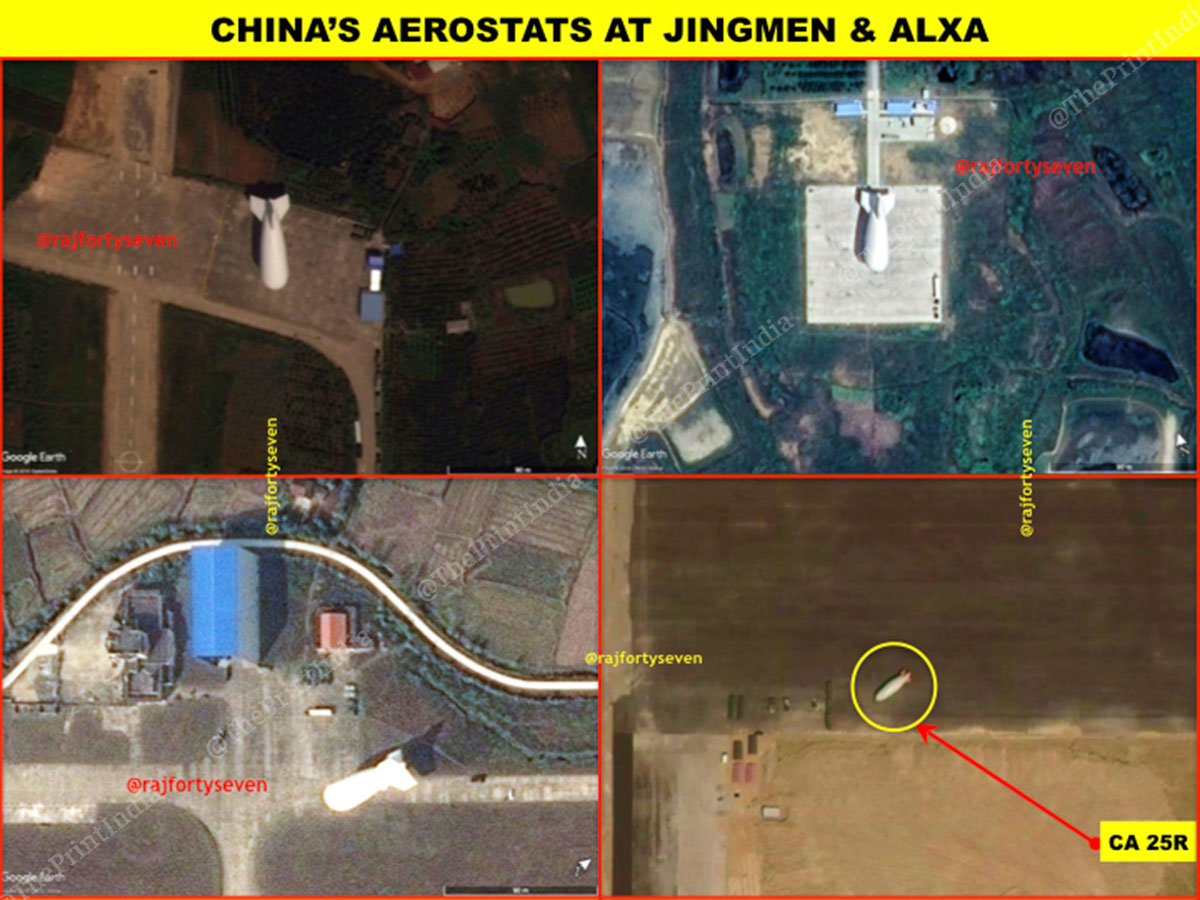 China Deploys Aerostats In Tibet
China has at least six identified Aerostat deployment locations. Two of them are locations used for trials before deployment (Jingmen and Alxa), while another two are located in Tibet opposite India.
Nyingchi: The location is a small valley town in Nyingchi prefecture. The Aerostat observed here is 40 m in length and almost 14 m in diameter. This tethered platform has been tested up to a height of 6,250 m, which is about 2,500 m above the launch pad.
The China Association for Science & Technology (CAST) claims this balloon has tested vapours at that height. The location provides a very clear view to any line-of-sight radar, increasing its range much inside India.
The Nyingchi Aerostat helped the Chinese People's Liberation Army as well as its Air Force throughout the 2017 Doklam standoff.
NamTso Lake: This is the latest deployment in Tibet, looking into India. Here, China claims to have tested raising the Aerostat to a record height of 7,000 m.
The deployment of the Aerostat, possibly CA-38R of Qinghai Science and Technology Department, has the unique advantage of either being remote-controlled or manned by two persons.
With a length of 38 m and diameter of 12 m, it was tested for night operations from 20 May to 30 May 2019.
At the time of publishing this report, both Aerostats had been removed, possibly for repair and refit.
China's Stratospheric Plans
Chinese scientists are now known to be developing a family of stratospheric airships that would assist in Earth observations, maritime monitoring and communication signal relays.
The CAST claims these airships would be capable of conducting long-term operations in the stratosphere at an altitude of 20 to 50 km.
It is also claimed that two of such airships have already been trialled, one of them named 'Yuanmeng', meaning 'distant dream'. However, tangible proof of the steerable 100 m airship's feats is yet to be offered.
Pakistan's Barrage Balloons As Aerostats
Pakistan, which probably inherited barrage balloons during the Partition in 1947, has also used balloon-borne radars.
Barrage balloons were deployed by the Pakistan Army around Khan Research Laboratories at Kahuta. Their deployment indicated the purpose of channelising any attacking low-flying aircraft and manipulating them into an air-defence kill zone.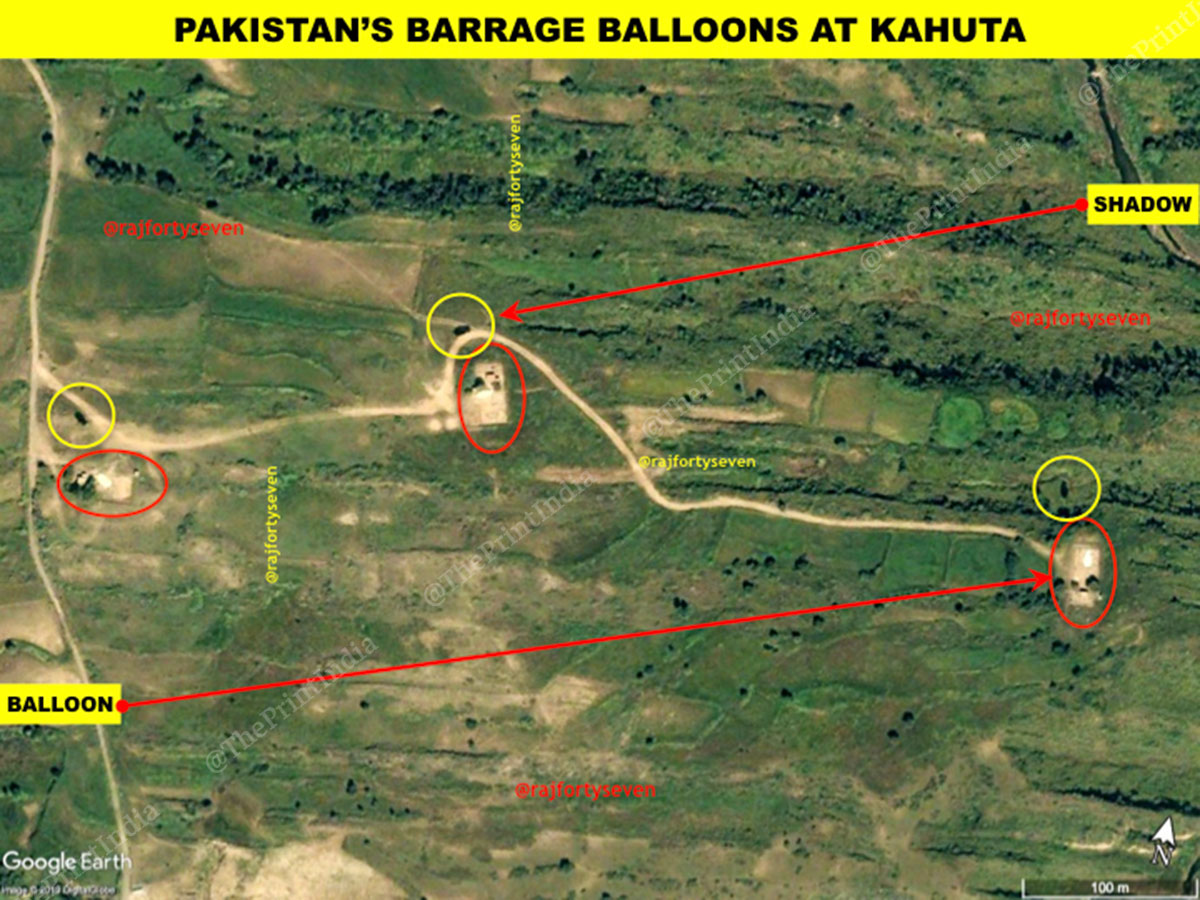 Such deployment of barrage balloons is also a great barrier, and could help in the interception of cruise missiles flying along valleys in nap-of-the-earth (NOE) mode to avoid radar detection.
Pakistan reduced the number of barrage balloons at Kahuta by nearly half in 2010, and removed them completely by 2012.
Pakistan's Aerostat Trials
The Pakistan Air Force (PAF) conducted possible Aerostat trials in the second half of 2016, when three balloons similar in size to barrage balloons were observed at Multan and Peshawar airports.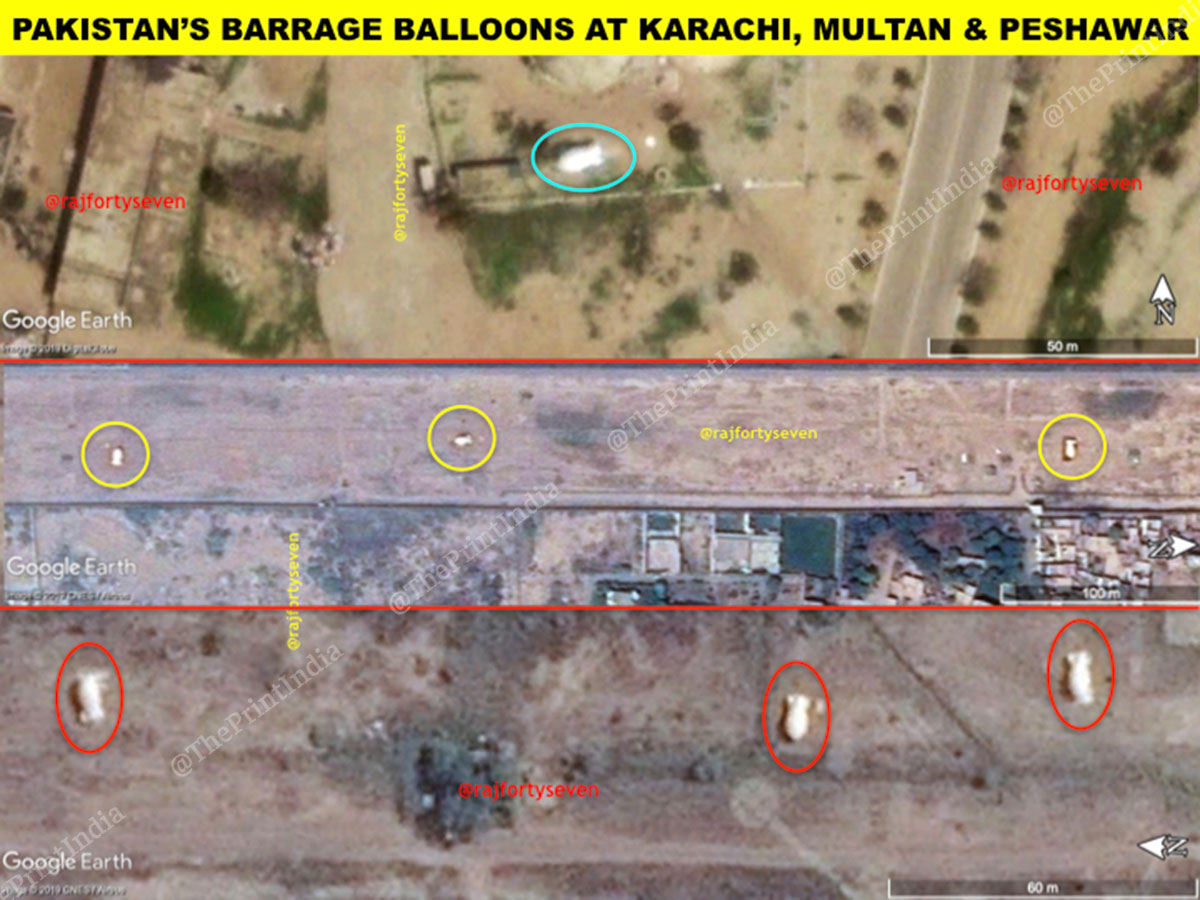 The Karachi airbase, however, had a single balloon, testing radars, including those for short-range, low-flying aircraft.
Field deployments have not been observed as yet on satellite imagery, suggesting the tests have either failed or the project has been shelved, probably due to economic constraints.