Pulwama provoked Balakot. But how was the IAF's tremendous response planned and carried out in utmost secrecy? An edited excerpt from India's Most Fearless-2
by Shiv Aroor & Rahul Singh
Just after 3.30 a.m. on 26 February 2019, climbing abruptly to 27,000 feet in dark airspace over Pakistan-occupied Kashmir (PoK), an Indian Air Force (IAF) pilot flying in a single-seat Mirage-2000 fighter jet pushed a button on his flight-stick. A few feet below him, from the rumbling belly of his aircraft, an Israeli-made bomb silently detached itself and dropped away to begin a journey—first gliding and then careening—towards a target over 70 km away.
The bomb, fed with satellite coordinates and an on-board guidance chip, had all the information it needed to hurtle to its destination.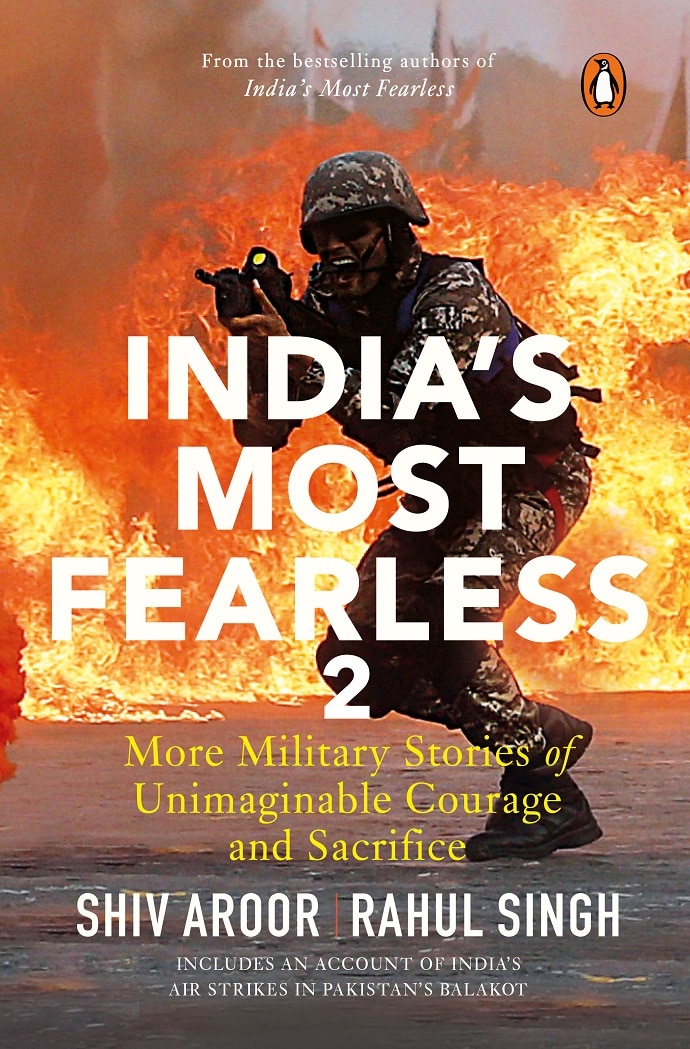 The Mirage-2000 was far from home. It had taken off from the Gwalior air force base over 1000 km away earlier that night along with at least six more Mirage jets from the three squadrons based there. Over the hour the jets flew over central India and into the northern sector. Following in their wake, five more Mirage 2000 jets took off in the darkness from an airbase in Punjab.
... ten jets more roared off the tarmac from two more air bases, including Sukhoi Su-30MKI fighters from the forward airbase at Halwara.
It was this pack of Sukhoi Su-30MKIs that would play a crucial role in what came next.
It happened within minutes.
The Pakistan Air Force scrambled a group of F-16 jets from the Mushaf airbase in Sargodha about 320 km to the north of Bahawalpur. Just as the jets were getting airborne and moving south to fend off any possible attack by the Indian Sukhoi Su-30MKIs, the second IAF pack, comprising Mirage-2000s and Su-30s, broke away from its circuit and turned south over Jammu along a radial pointed towards Sialkot and Lahore in Pakistan, both large and commercially important cities.
This second pack split further, with one part flying along a radial that would pass through Pakistan's Okara and lead once again to Bahawalpur.
The twin air manoeuvres from two directions doubled the air threat to the 'capital city' of the JeM. More F-16s departed Sargodha to engage with this second Indian threat. Pakistan's instantaneous scrambling of fighters wasn't surprising to Indian radar controllers and sensor operators on the two airborne early warning jets. The country's air defences would have been on their highest state of readiness since the 26/11 Mumbai terror attacks...
And now, for twelve days without pause, Pakistan's military had cranked its alertness levels to the maximum.
Eleven days earlier, at 9.30 a.m. on 15 February 2019, the chiefs of the Indian armed forces and intelligence agencies, top ministers and the National Security Advisor arrived at Delhi's leafy 7, Lok Kalyan Marg compound... It was far from a routine weekly meeting for the Prime Minister to take stock of national security.
The Pulwama massacre. India decided to respond. And how
Eighteen hours earlier, 800 kilometres north, in the Lethapora area of Jammu and Kashmir's Pulwama district, a vehicle packed with explosives and driven by a young man named Adil Ahmad Dar, had managed to snake between vehicles of a large convoy of Srinagar-bound trucks carrying 2500 troops from the Central Reserve Police Force (CRPF), and rammed it. The explosion killed forty troops, spattering the highway with their blood and body parts.
With the Pakistan-administered JeM terror group claiming responsibility for the attack, the Prime Minister had convened this meeting of the Cabinet Committee on Security (CCS) solely to assess how India could respond... Asked if airstrikes on a terror target were a viable option, IAF Chief Air Chief Marshal Birender Singh Dhanoa responded in the affirmative...
He was given two weeks.
The first in the list of seven separate target options was a JeM terror training compound that sat on a hill called Jabba Top outside the city of Balakot in Pakistan's Khyber-Pakhtunkhwa province.
By midnight on 22 February, a highly controlled chain of command decided that the Indian jets would strike the first target in the list—the one outside Pakistan's Balakot. Every man and woman in the secret chain was aware that if such a mission went through, it would be India's first airstrike on Pakistani soil since the 1971 war. What amplified the mission ahead was that the two countries weren't at war in 2019.
Could Such A mission Change That?
India's assets in Balakot had reported that there would be at least 300 terrorists and terror trainees on-site at Jabba Top... A facility that was known to house a significant enough number of handlers, terrorist recruits and ideologues, to justify a high-risk airstrike from airspace peppered with and primed for anti-air defence.
Balakot. The Target Was Worth It
The IAF was about to take a violent break from history, but in Delhi, every effort was made to ensure it was business as usual. On the night of 25 February, hours before the Mirages took to the air on their mission, the IAF hosted a customary farewell banquet for the outgoing chief of the Western Air Command, Air Marshal C. Hari Kumar— he was retiring three days later. The sit-down dinner was organised at the Akash Air Force Officer's mess near Delhi's India Gate, where just a few hours earlier Prime Minister Narendra Modi had inaugurated the country's National War Memorial.
Nerves of steel: Hours before Balakot airstrike, the IAF conducted business as usual
The banquet had over eighty senior air force officers in attendance. But only a handful of them, IAF chief Dhanoa and Air Marshal Hari Kumar included, were in the 'need-to-know' loop on what was about to happen. Those who weren't in that loop confirm to the authors that there was absolutely no indication that evening that some of their service personnel were about to soar out across the border to drop bombs inside Pakistan.
Four kilometres away at 7, Lok Kalyan Marg, Prime Minister Modi received his final pre-mission brief 20 minutes before the jets departed Gwalior.
There would be communication silence for the next half hour—covering the most crucial part of the mission.
The intrusion.